The unicorn.
A mythical creature that is beautiful, bold, and ubiquitous. What was once regulated to fairy tales and toys for children has become a behemoth in the world of startup and venture. No term is more coveted, known, or more desired than the unicorn.
What started as a cute definition in a Techcrunch article years ago has ballooned into a modern day land grab, with founders dreaming of becoming a unicorn company and VCs searching to back one in the hope of a successful exit.
But what is this all about exactly?
What makes a company a unicorn? Where do you find them? And what do they mean for the future of the industry?
This is exactly what this article is going to break down.
Table of Contents
What is a unicorn startup?
Who coined the term "unicorn startup"? 
"It means something extremely rare, and magical."- Aileen Lee
The origin of the unicorn goes back to 2013, a year that gave us not only a game changing startup and venture term, but also saw Breaking Bad end (we had no idea that Better Call Saul was in the works but I digress). Venture capitalist Aileen Lee coined the phrase in an article where she examined startups with valuations of over $1 billion.
But before you get all excited about your startup and posting on socials of how you will be the next unicorn to join the herd, take a step back. You not only need a truly innovative idea, a solid plan for mega growth and a way to get your message out to the top venture capitalists, but you also need to be able to deliver on the hype.
Why?
Because of the software startups founded in the 2000s, Aileen Lee estimated that only 0.07% of them ever reached a $1 billion valuation.
"The tech news may make it seem like there's a winner being born every minute — but the reality is, the odds are somewhere between catching a foul ball at an MLB game and being struck by lightning in one's lifetime. Or, more than 100x harder than getting into Stanford."
And don't forget that even unicorns are not above failure.
RIP Quibi. It was just ahead of its time… or not.
So what exactly makes a startup a unicorn?
The official definition of a unicorn startup
Although there's no official definition of a unicorn startup, the most commonly admitted looks something like:
"a privately held company with a value of over $1 billion."
Now, let's look at the two important points: 
Besides these 2 points, unicorns share a lot of key characteristics.
Unicorn characteristics
In addition to their rarity, unicorn startups share the following characteristics:
All of these characteristics combine to hype up the company, especially among venture capitalists. No one wants to miss out on what could be the next great company (and a possible huge windfall from a successful investment).
Hiten Shah provides a simple valuation formula for investors:
(Founder's hopes and dreams) x (How fast it's actually growing) – (Downside protection) x (Investor FOMO)
Simply put, when it comes to a unicorn, investors overlook high burn rates and negative cash flow in exchange for high growth curves and the potential for massive returns (which they absolutely need and we will explore further). This potential massive upside to investors results in them ignoring operating costs and throwing caution to the wind, something which they don't easily do.
So just how many unicorns are there?
According to CBinsights, as of July 2022, there are over 1,194 unicorns around the world with a total cumulative valuation of ~$3,857 billion. This is purely the result of VC investment and when looking at just the biggest public companies in the U.S. today, many would not have existed without VC investment. And these investments occurred before the unicorn term was even coined.
WOW.
Let's break this down further.
Unicorns by country
The vast majority of unicorns are found in the United States, China, and India, followed by the U.K., Germany, France and Israel.
Top unicorns in the US (total: 634)
Top unicorns in China (total: 172)
Top unicorns in India (total: 70)
Top unicorns in the UK (total: 56)
Top unicorns in Germany (total: 24)
Top unicorns in France (total: 24)
Top unicorns in Israel (total: 22)
Unicorns by industry
Although unicorns are found in a variety of verticals, the majority are in four key sectors.
Top fintech unicorns
Top healthtech unicorns
Top SaaS unicorns
Top marketplace unicorns
Unicorns by valuation
The valuation of unicorns are constantly changing so it can be difficult to keep track.
You might not even realize it, but ByteDance, SpaceX, and SHEIN are no longer even considered unicorns.
Huh?
Why not?
They are now known as hectacorns, companies valued above $100 billion, which is even rarer than a unicorn ranking.
And other unicorns that have exceeded the $10 billion valuation mark (such as Canva and Stripe ) are referred to as decacorns.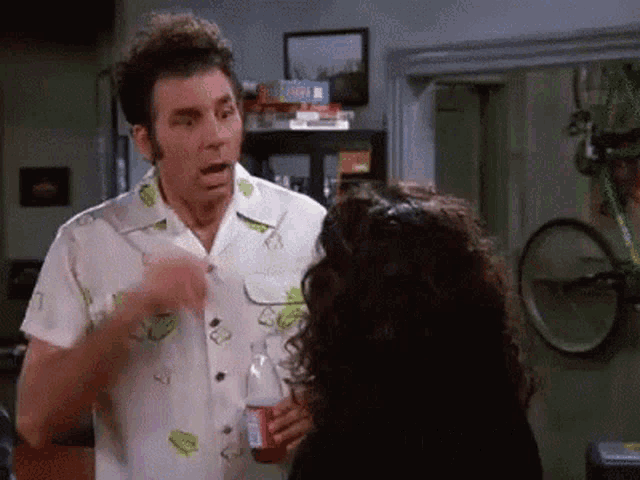 Unicorns above a $100 billion valuation (total: 3)
Unicorns between $10-$100 billion valuation (total: 52)
Here are a few examples of unicorns valued between the $10-$100 billion range.
Unicorns between a $1-$10 billion valuation (total: 1,136)
Here are a few examples of unicorns valued at a measly (but still extremely impressive and rare) $1-$10 billion range.
Investing in unicorns
Who are the top unicorn investors?
With such high valuations and investments into unicorns that number from the hundreds of millions to the billions, just who is investing?
Well, it isn't your rich uncle.
Venture capitalists, of course.
Crunchbase has provided the following chart of the VCs who have invested in unicorns as well as their exited unicorn portfolio companies.
And CBinsights has a geographic breakdown:
Why VCs hunt unicorns - and nothing less
As you can see from the charts, VCs need to be unicorn and decacorn hunters.
The small startup with big dreams isn't going to cut it for venture capitalists.
Why?
Because it is all about the returns. VC is powered by major returns.
Let's say you invest in a startup and they actually succeed and get acquired at a reasonable valuation. You make a 3x return on your money, not bad seeing as most startups fail. While a 3x return on an investment seems fine and dandy for an individual investor, a fund needs a real return. They have LPs to report to and a reputation to uphold.
So what kind of return does a VC expect?
The higher, the better. The sky's the limit but let's say 75x to 100x or more.
VCs need power law returns to be successful. They need an investment like Sequoia Capital's $60 million into WhatsApp which was turned into $3 billion after the Facebook acquisition (to go further, read our posts on how venture capital works and VC portfolio construction).

Only unicorns and decacorns are capable of such returns and can truly make the VC model work. This is especially the case for funds in the $150 million range and above (which is small when compared to major funds that have billions in assets under management). Every VC is hunting exclusively for startups that will become a unicorn or decacorn.
Jason Lemkin breaks down the cold hard facts for VC funds:
A $200m VC fund's LPs are looking for returns of 4X before expenses, so $800 million.

The fund makes 30 investments in the hope of returning $800 million.

With 15% ownership on average, the fund needs $5.333 billion in market cap to hit that 4x.

One or two unicorns at $1 billion won't cut it, but a decacorn would.
Simply put, VCs need unicorns and decacorns and unicorns and decacorns need VCs. It is a symbiotic (or parasitic, depending on your perspective) relationship.
Unicorns aren't all magic and rainbows 
Just because a company can reach unicorn status, doesn't mean they will make it in the long run. The unicorn graveyard includes big names such as Quibi, Theranos, and Zynga.
They won't be the last.
Crunchbase outlines the problem with unicorns by grouping them into fast faders, public market flops, and awaiting a verdict.
Fast faders are startups that joined the unicorn herd rather quickly and then fizzled out.
Remember Clubhouse? It was popular for a minute as it let users join audio rooms with everyone from Malcom Gladwell to Vanilla Ice popping in. Launched in 2020, it was valued at $4 billion within a year.
Now?
When was the last time you heard of it? Tweeted about it? Used it?
But Clubhouse isn't the only fast fader.
Berlin-based grocery delivery service Gorillas, founded in 2020, raised nearly $1.3 billion in 2021 (at a $3 billion valuation). Yet exits from multiple markets, layoffs, and a focus on reducing cash burn is now the company focus, not exponential growth.
Public market flops occur when those high valuations and magical aspects of unicorns meet the reality of the public markets. One such example is Bird, the scooter rental company whose scooters seemed to be ubiquitous.
Bird went public via a SPAC merger at an expected initial valuation around $2.3 billion.
It didn't go so well.
Shares currently trade between 33 to 36 cents with co-founder Travis VanderZanden's stake being worth less than his Miami mansion.
There are multiple unicorns that are awaiting a verdict.
For example, an aggregator of online brand selling on Amazon, Thrasio, had raised $1.2 billion in debt and $2.2 billion in equity in 2021. Yet as of May, the company has canceled its plans to IPO at a $10 billion valuation and has carried out layoffs.
There is also the issue of unicorn glut from the brilliant Jason Lemkin, who defines it as "a massive overhang of growth investments that will take startups years to grow into."
In their eagerness for huge returns, many growth funds are sitting on companies that may take years to grow past 1x, slowing everything down. Funding of all types will have to slow until we are passed the unicorn glut.
Just another reason why unicorns, as magical as they are, are not above the rules of reality.
What is the best unicorns list? 
These days, it seems everyone has a unicorn list. But who has the best list? Whose list is the most comprehensive? Data is constantly changing and if you want to be in the know, you have to have an edge.
Don't worry, we got your back.
The CBInsights unicorn list
https://www.cbinsights.com/research-unicorn-companies
CBInsights has a great unicorn list that was last updated in July of 2022.
Comprehensive? Very.
Geographies? Global.
Up to date? Last updated in summer of 2022.
Access? Free. Can also be downloaded by providing your personal information.
Information level: Unicorns are broken down by valuation,  the date joined, the country, the city, the industry and select investors.
The Wikipedia unicorn list
Wikipedia provides a simple list of unicorn companies for those who need quick information.
Comprehensive? Very.
Geographies? Global.
Up to date? Last updated June 2022.
Access? Free.
Information level:Unicorns are broken down by valuation, valuation date, industry, country, and founders.
The Crunchbase unicorn list
Crunchbase provides a unicorn list that is updated as soon as a startup reaches unicorn status.They also provide an emerging unicorn list and exited unicorn list as well. 
Comprehensive? Very.
Geographies? Global.
Up to date? Updated daily.
Access? Free but the exited unicorn list requires a pro account.
Information level: Unicorns are broken down by post money valuation, total equity funding, lead investors, country, and continent.
The HubSpot unicorn list
HubSpot has a list of unicorns and highlights the list of investors who are HubSpot partners.
Comprehensive? Very.
Geographies? Global.
Up to date: Updated as of 2022.
Access? Free.
Information level:Unicorns are broken down by total raised, valuation, country, industry, and investors who partnered with HubSpot.
The EQVISTA unicorn list
EQVISTA has a list of unicorns as well as background information regarding unicorn companies.
Comprehensive? Very.
Geographies? Global.
Up to date: Updated as of 2022.
Access? Free.
Information level:Unicorns are broken down by industry, country, valuation, and select investors.
The Fortune unicorn list
Fortune has a unicorn list that while impressive, is out of date. 
Comprehensive? Very.
Geographies? Global.
Up to date: No update since 2016.
Access? Free.
Information level:Unicorns are broken down by valuation, sector, headquarters, founding date, and CEO.   
The Failory unicorn list
Failory not only provides a unicorn list, but breaks them down further by city, industry, and even investor.  
Comprehensive? Very.
Geographies? Global.
Up to date: Updated as of 2022.
Access? Free.
Information level: Unicorns are broken down by industry, country, city, solo founders, female founders, investors, and more.
The PitchBook unicorn list
PitchBook has a unicorn tracker as well as background information on unicorn companies. 
Comprehensive? Very.
Geographies? Global.
Up to date: Updated as of October 2022.
Access? Free
Information level:Unicorns are broken down by verticals, country, VC amount raised to date, most recent valuation, date of becoming a unicorn, and company status.  
It isn't just unicorns anymore.
We discussed unicorns in great detail and also shared hectacorns and decacorns.
But wait, there's more!
It seems that every other year there is a new startup term making the rounds. Whether you want to be a big time VC or just a founder in the know, we got you covered on the startup taxonomy.
The dragon startup
First up is a dragon.
A dragon is a startup with a valuation of $12 billion or more, net of venture funding. In the hierarchy of startup classification, dragons are beneath hectacorns but above decacorns. Examples would be Epic Games and Instacart.
This isn't the only definition of a dragon startup. In 2014, TechCrunch defined a dragon as a startup that returned the entire fund. They stated that this was four times as rare as a unicorn.
But wait, there's more!
Livemint defines a dragon as a startup that raises more than $1 billion from investors in a single round. 
However you define a dragon, the main point is that they are ultra rare and ultra valuable.
The centaur startup
Following the dragon is a centaur.
A centaur is a startup in the cloud vertical with $100 million in annual recurring revenue. Centaurs have a great product market fit and lots of paying customers, which means they are more durable than a hot unicorn company that may not seem so hot when the product hits the market (or the company implodes such as Theranos).
According to research conducted by Bessemer Venture Partners, they identified approximately 160 private cloud Centaurs in the world, making these companies about seven times more rare than unicorns. An example of a centaur is Calendly.
The pony startup
Next is the pony startup.
Nothing too magical here.
Coined by Dave McClure, a pony is a startup worth less than $100 million. This makes it entirely realistic and commonplace, hence the name. These are entirely believable creatures that won't require much research. They also won't inspire awe if they have an exit.
Other names that fit into the pony category are minicorns (startups with valuations of more than $1 million and are on the rise to become the next unicorn) and soonicorns (startups that have growth potential and the possibility of joining the unicorn club). We checked if there was a maybecorn category but couldn't come up with any data.  
The camel startup
Now we move onto the camel startup (thanks to Warith Harchaoui for bringing this to our attention)..
Camels are startups that exist far away from Silicon Valley (often in emerging markets). They lack the resources and connections that many startups rely on for high growth and high valuations. Yet despite their limited resources (in both funding and human capital), they are able to survive the rough conditions that they operate in. Camels have a long-term outlook, seek balanced growth, and have a diversified business model. Just like their animal namesake, they are able to continue moving through the harshest conditions. Camels not only survive these harsh environments, but can thrive. Other creatures in this environment (in this case, startups), would fail.  
The Pegasus startup
Now we have the Pegasus startup.
Coined by serial entrepreneur Jason Calacanis, a Pegasus startup is one that is so profitable that it is able to use its profits to soar so high, that it bypasses multiple rounds of funding. With all this growth and funding talk, it sounds refreshing to see a company grow the old fashioned way by using profits to hire, develop the product, and grow. Here is a blueprint:
Jason mentions DYN.com as an example of a Pegasus, which focused on revenue and then was sold to Oracle, without having to raise multiple rounds of funding.
The zebra startup
Finally, we have the zebra startup.
Like the pony, the zebra lacks any magical qualities. Yet they have a realistic and much needed focus. Zebras are startups that are lean, efficient, and realistic. Whereas unicorns are about disruption and magical returns (and in some cases, magical thinking), zebras are about being profitable and improving society.
Led by the Zebra's Unite Co-op, the zebra movement seeks to change not only the mentality around unicorns, but around investing as a whole. Here is a useful infographic to explain the key differences between unicorn startups and zebra startups.
Conclusion
It has been almost a decade since the unicorn term was coined. Since then, the market has proved that despite their rarity, unicorns are here to stay. It is essential for founders and investors to understand everything they can about unicorn companies (and their larger counterparts) and whether or not they are worth the hype and risk. Fortunately, we have a step by step guide on how to become a SaaS unicorn. Just remember that despite their rarity, being a part of a unicorn company could change your life.